We are all familiar with the term diesel performance tuning and chip tuning. Most of us would have already searched for car tuners or diesel tuning in Melbourne. Diesel performance tuning normally increases power. However, you need to know all the information for opting for it. It's popularly known as chip tuning and involves modifying the read-only memory chip in an electronic control unit of a vehicle or making minor changes to its software. According to the degree of tuning, changes will be made to the turbo, air filter, and other parts of the engine.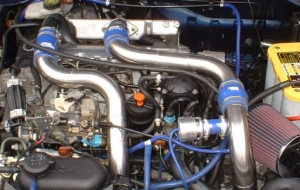 Chip tuning or diesel performance tunings come with certain advantages like cleaner emissions of smoke, less polluting of your surroundings, more power, and better fuel efficiency. Chip tuning or diesel performance tuning will reduce the probability of breakdown of your car by improving the power and torque, thereby improving your fuel economy. Tuning can also help you have a smooth drive in congested city traffic as in Melbourne.
Here are a few tips you need to keep in mind after you proceed with chip tuning:
You will need to use the vehicle smoothly and mindfully after chip tuning to maintain the performance of the vehicle.
Being aware of the purpose of your vehicle, it is important before you decide the sacrifices you would do on your engine after diesel performance tuning. Consider which modification would give you the best results
It is up to you to use your car daily or occasionally
Get a full check-up of your vehicle to know if it is already at its best. If it is already at the best, that engine can't be optimized further.
Proper functionality of your diesel particulate filter should be checked to avoid further stress on it.
Ideally, diesel tuning or chip tuning does not have a negative impact as it is just plugging into your diesel engine's ECU and reprogramming it according to the need of the driver. Although it has positive impacts, it is safer to always adhere to the service schedule.
Having Trouble Finding the Best Car Tuners in Melbourne?
Western Pro Automotive is the most sought-after automotive repair shop for all repair services including chip tuning and diesel performance tuning. We are car tuning specialists in Melbourne. What makes us different from other shops is our attention to detail. To give you the optimal experience through engine tuning, we use the latest Tuning Software available in the industry. Our services department has easy access to your car's software system, which allows us to see what is going throughout your car. As we have specialists handling the job, we at Western Pro Automotive is the most cost-effective car tuners or car repair shop and you only pay for the actual work done and faults rectified. Call us on (03) 9360 5770 to know more about the diesel performance tuning services in Melbourne or mail us at [email protected].